AWARDS CRITERIA
Montana Athletic Trainers' Service Award
2017
PAUL CAPP- SECONDARY SCHOOLS COMMITTEE & HELLGATE HIGH
SAMANTHA RIORDAN- PR COMMITTEE & LEGISLATIVE SUPPORT

2016
Chris Heard- Montana Tech & Montana Sports Medicine
Stacy Molt- Billings Senior High School & State Meeting Planning Committee Chair
Jake Ritter- Carroll College & Dist. 10 Young Progressionals
Valerie Moody- University of Montana ATEP & State President
Montana Athletic Trainers' Association Hall of Fame


| | |
| --- | --- |
| Mark Meredith- 2016 | Janelle Handlos- 2016 |
Mark was born in Forsyth, Montana but raised as a "Wolve" in the small eastern Montana town of Wolf Point. After graduating with the Class of 1973, Mark volunteered for the military in August 1973, and served for three years with the U.S. Army at Fort Ord, California, Fort Lewis, Washington, and Tokyo, Japan.

With an honorable discharge and the G.I. Bill in hand, a coach suggested "a cool way to work your way through college" - being a student athletic trainer. It was at Montana State University where Mark met his mentor and MTATA Hall of Fame athletic trainer, Charles "Chuck" Karnop. Chuck graciously took him under his wing and taught Mark the "ropes" of being an athletic trainer, and, most importantly, how to treat people. Mark became a Bobcat for life! Mark graduated from the Evergreen State College, Olympia, Washington and in 1984 had to decide whether to pursue Physician Assistant School at the University of Utah or become the first full-time athletic trainer at Bozeman High School. Because athletic training was his first love, Mark chose to give it "a couple of years" to get the athletic training program up and running at the high school. Some thirty-plus years later, Mark continues to serve as the Head Athletic Trainer for BHS.

Mark has impacted the athletic training profession in numerous ways over the years. He has worked diligently within the state of Montana to enhance concussion awareness and education and has spoken on numerous occasions to legislators advocating our profession. Mark was appointed by Governor Bullock to serve as the Secondary Schools Representative on the State of Montana Board of Athletic Trainers. He has been instrumental in assisting with the athletic training licensure bill as well as concussion legislation. Mark has led our association serving as MTATA President and as a contributing member of the Executive Board. Mark has been the Medical Director for the All-Class State Volleyball Tournament since its inception and countless MHSA district, divisional, and state post-season tournaments and meets. But the most important thing for Mark has always been to provide the best season-to-season, day-to-day athletic healthcare to the Hawk athletes of Bozeman High School. Mark's infinite wisdom and experience brings a unique perspective that is valued by colleagues, coaches, administrators, parents, and athletes. His caring and compassionate attitude have impacted countless youth athletes in the Bozeman community as well as athletic trainers across the state. Mark's integrity, character, and dedication to serving the profession, and all the athletes he treats, are exemplary. He selflessly serves and leads the profession with humility and poise.

Mark is married to his loving wife, Heather, who learned long ago what life with an athletic trainer was like, and together, they have a beautiful daughter, Kira.

---

Janelle has been practicing in Montana for 16 years. She has served in numerous capacities at UM Western. After completing a graduate assistant position at MSU-Bozeman in 2001, she returned to UM Western as an assistant athletic trainer under MTATA Hall of Famer Dave Kendall. Janelle assumed the role of Western's Head athletic trainer in 2007. For a period of time Janelle took on the role as the interim- athletic director (2012). She is now a full time faculty member and chair of the department at UM Western. Janelle has mentored countless athletic training students by supervising internships as well as serving as clinical preceptor for community member in Dillon, MT. She has volunteered her time as a couch safety officer, and first aid and CPR instructor. Janelle has been active in serving at the district and state level. She has been on the MTATA executive council for almost 10 years now serving as secretary/treasure. She also serves on the district 10 scholarship committee. Janelle has always played an active role in advancing the profession through licensure as well as the concussion legislation. She has been invited to speak at various meetings regarding her research on leadership style in athletic trainers. Janelle has positively impacted countless athletes- This is evident by her recognition as the Frontier Conference Athletic Trainer of the Year award in 2015. Janelle leads with integrity and gives of herself continuously. It is without a doubt that Janelle has been an incredible role model for athletic trainers, athletic training students, and student-athletes in Montana.
While Janelle's list of accomplishments are quite impressive, what cannon be captured on paper is the essence of her as a role model for all female athletic trainers. She is a mo, a friend, a colleague, a confidante, a teacher, a ethic, vision, humility, and strength serves as exemplary footsteps for others to follow.

---
Wiley Kendle- 2008

Wiley R. Kendle was born in Gillete, Wyoming, on May 12, 1950. As an infant Wiley moved to
the family ranch in Shonkin, Montana; this is also where he was raised. Wiley went to school in Fort Benton, Montana, and graduating from Fort Benton High School in 1968.

He went to college at The University of Montana-Missoula and received a Bachelor of Science degree in Health & PE in1972. Wiley started working towards a Masters Degree at UM, but transferred to the University of Arizona in Tucson after being accepted into the Masters of Athletic Training program. While at UM, he was an athletic training student under his mentor, Naseby Rhinehart. It was with Naseby that Wiley learned how to be the athletic trainer he is today.

Wiley was hired to be a health teacher and Athletic Trainer at CMR in Great Falls, Montana, in the fall of 1974. He was the only athletic trainer until the late 1980s when CMR hired an assistant. He started the student athletic trainer program in the early 1980s and has had many students work with him. In the mid 80s, he started the Intro to Athletic Training and Human Anatomy classes that he will finish teaching in the spring of 2008.

Wiley has been the athletic trainer at the Shrine game for several years, worked for a local Semi-Pro basketball team, and was an athletic trainer at the Vail, Colorado, Lacrosse Shoot-out.

Wiley has been involved with the Great Falls Coaches Association and the Montana Coaches Association in helping to set up the medical /athletic training speakers. He was also on the committee that wrote the Med Prep curriculum and started those classes. Wiley married Patti Ashmore in 1992 and has two grown children Matthew and Sarah.

---

Don Gleason -2008

Don Gleason was born and raised in Ronan MT, and attended Ronan HS where he graduated in 1978 (class valedictorian). In high school Don was part of three state wrestling championships. After high school, he went on to the University of Montana and graduated with high honors with a degree in Health Enhancement with an emphasis in Athletic Training. During college Don wrestled for UM in 1980. He was a recipient of the Naseby Rhinehart Award for excellence in Health and Physical Education in 1982-83.
After graduating from the University of Montana, he started teaching at Billings West HS where he has been for 25 years. During his first 6 years, Don was the head wrestling coach for West, as well as working in the training room. After the 6 years of being the head wrestling coach he has remained in the training room as the HeadCertified Athletic Trainer. He covers all of the West High Sports- practices and events.

Don has been the medical director for the "State All-Class Wrestling Tournament" for the past 19 years, and the Grand National AAU Wrestling Tournament in 1988 and 1998. When Don is not in the training room, he is teaching Health Enhancement & Sports Medicine classes at West and is the department chair for Health Enhancement.

Don has been married to his wife Linda for 26 years and they have 3 children. Britany is a graduate of cosmetology school; Becka is a freshman at MSU-Bozeman, and Ben in 9th grade at West High School.

Don enjoys helping student athletes and will probably be buried at West HS. Hewas the team leader for the Cultural Exchange Wrestling Program to Russia in 1987, and is a 7-time Big Sky State Games Champion in wrestling. He was the Athletic Trainer of the year in 1987, 1988, & 1994. Don was nominated for the National "Most Distinguished Athletic Trainer" in 2004.


---
Dave Kendall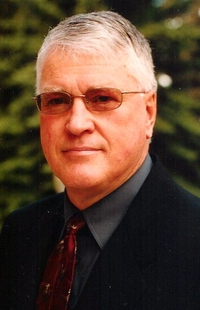 Dave Kendall received a Bachelor's Degree in Physical Education from Whitworth College in 1964. In 1965, he received his Master's Degree in Health and Safety with major emphasis in Athletic Training. He was the head athletic trainer at the University of Pacific in Stockton, California from 1965-1971 and was also the head athletic trainer for the Lodi Crushers, a minor league baseball team. Kendall then moved to the NFL where he was an assistant athletic trainer with the Oakland Raiders and the Denver Broncos and as head athletic trainer with the Tampa Bay Buccaneers. In 1977, Kendall began his career at University of Montana-Western. He has served as the head athletic trainer at many national championship events including the NAIA National Wrestling Tournament and the National Baseball Tournament. He was also honored as the recipient of the 1999 Award for Excellence for athletic training from Athletic Management magazine and was featured in the February/March 1999 issue. Kendall was inducted into the Western Montana College Athletic Hall of Fame in 1997, the first person in sports medicine to achieve that honor. He was inducted into the University of Pacific at Stockton Athletic Hall of Fame in 2004.

---
Dennis Murphy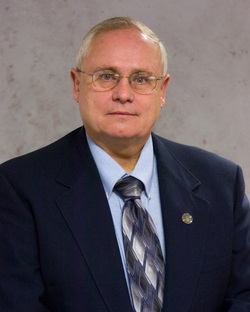 Originally form Ovando, Dennis Murphy came to The University of Montana as a student after graduating form Ronan High School in 1970. He was a student athletic trainer under Hall of Fame athletic trainer Naseby Rhinehart.

"Murph" received his B.S. degree from UM in HPE with a specialization in athletic training and adaptive physical education in 1975. He has been a certified member of the National Athletic Trainers Association since 1975. He completed his masters degree in athletics and physical education at the University of Arizona in 1977.

After graduation he was the first athletic trainer employed at the Sports Medicine Clinic in Phoenix, AZ from 1976 to 1978. He served as an assistant athletic trainer and lecturer at the University of Arizona from 1978-80. He returned to UM as the Program Director of the athletic training education program and took over as Head Athletic Trainer in 1982 and is now in his 26th year.

Though Murphy was helped by student athletic trainers through out the years he was one of only two certified athletic trainers at UM from 1982 until 1995. He was mainly responsible for the mens sports, but has taken his turn covering women's soccer and basketball as well. Dennis has worked with many administrators, physicians, athletes and coaches during his time at UM and remembers fondly times with UM greats like Nasby Rhinehart and Dr. Rob Curry. He was at the first meeting of the MTATA in 1982 and also served as the MTATA president.

Murphy has taught numerous training-related classes since he began in 1980 and has been instrumental in educating students who have gone on to work in the field of athletic training all across the state and the nation. He has also been a guest speaker at sports medicine clinics and has written articles for athletic training publications.
---
Naseby Rhinehart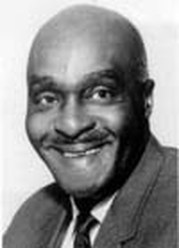 Naseby "Doc" Rhinehart. Missoula Montana. The University of Montana and Grizzly athletics. You can lump them all together, because they are one in the same. Nase, as he is affectionately called by administrators, coaches, athletes, and Montanans has been at UM since 1931. He recently announced this season will be his last year at the school. (He also made that statement last year, only to celebrate his 70th birthday in his office, across form the UM training room.)
Born May 6, 1911 to Wesley and Crawford Rhinehart on a plantation in Georgia, Naseby and his parents, two brothers and six sisters moved to Milwaukee when he was four years old.
It was in Milwaukee that he learned his athletic skills and would later bring those wares to the colligate level and UM. His Lincoln High Scholl football team won city titles in 1928 and 1929 and in 1928 he was named an all-city end – the first black to ever receive the honor. He also won the state discus title as a senior. The rest is history.
The beloved athletic trainer first heard about Missoula and its University from a black lawyer, Jim Dorsey, who was born and raised here, and who received his law degree at UM.
"Jim loved Missoula, but there just wasn't any place to practice law, so he moved to where the jobs were," Naseby reflected. "He and his wife had no children, and we really hit it off. He told me that he was going to send me out to Missoula to go to school here. Of course, I never really believed him." Rhinehart said he had several offers from schools to play football, and he decided to attend Northwestern. However, he said, they were having problems in their athletic department, so they told him to sit out a year and it would all blow over. He did, but things didn't get any better. "So I decided to give UM a try," he said. Things didn't exactly start out rosy for him in Missoula. "The coach (Bernie Oakes) met me at the train (1,500 miles from Milwaukee) and told me 'I thought you'd be bigger.' Well, I told him I had a return ticket and I could just get and go back home. I remember that day, it was September 13, 1931."
"I looked around, and it was real quiet and I wasn't too sure about being therein the first place," he continued. "But the coach said that I took him wrong so I decided to stay." After a year of freshman football (he was one of only two blacks at UM, and the only athlete) he was ready for the varsity team. "I made up my mind I was going to be the left end, no matter who was ahead of me," he said. "I was confident."
After splitting duties as a sophomore the 6-0', 183-pounder became a fixture at left end for the Grizzlies. He was an honorable mention All-American pick as a senior in1935, and was later named a member of the All-Time Grizzly Football Team at end.
Another thing that brought him to UM was basketball. "I loved basketball, and at that time the Big Ten didn't allow blacks to play, so I ruled them out quick. I couldn't shoot, but I played defense and covered 'the good cats" and hit the boards." A two-year starter, Naseby played guard and also jumped center. In track he had bests or 23 feet in the long jump and 140 feet in the discus. The highlight of his career came in 1935,when the winner of nine varsity letters was awarded the Grizzly Cup, given to the school's outstanding overall student-athlete . (An award his son, Naseby, Jr.' Pete' won in 1958). Less than a month after his graduation football coach Doug Fessenden asked him if he was interested in becoming in the UM trainer.
"It was the turning point in my life," reflected the nationally recognized trainer," I was thinking about going back to Milwaukee and becoming a policeman, but loved athletics so I decided to take the job." Being a trainer was a great challenge, and still is," he said. "Plus it's a hell of a lot of fun," he added with his famous, charismatic smile. "You might be down Saturday night, but Monday you've got to be ready to go. It hurts to lose. It hurts the kids. It hurts me and the coaches. We live together, and we win and die together." Not only did Naseby make outstanding contributions as an athlete, but he also did in the classroom.
He was one of the first trainers in the nation to develop an athletic training curriculum (1971) at a university. Many of his former UM students now have jobs at universities and high schools throughout the nation. He hasn't gone unrecognized for his efforts. Most recently he was named trainer to the Pan American Games in Puerto Rico in the summer of 1979. In 1974 he was awarded the UM Distinguished Service Award. He was selected as a trainer for the1972 Olympic track teams. And in 1967 he was chosen as a member of the Helms Hall of Fame for athletic trainers. Naseby said other than improved size, speed, nutrition, weight training ("I've never lifted weights in my life") and medical training, athletes have not changed much in the last 50 years.
"We wanted to win," he said. All of us wanted to win real, real bad. We had a lot of desire, and the athletes today do too. Athletes have a lot of pride. You have to want to be the best. Like I said earlier about making up my mind to start at the left end – that's pride."
Pride is one word synonymous with Naseby Rhinehart. No matter who you talk to, you know they are PROUD to know this gentle man. Naseby and his wife Evelyn have four children. Pete, Sid, Vodie Ann and Penny.
Naseby is a NATA Hall of Fame Member and his picture and bio can be viewed
HERE
.
---
Chuck Karnop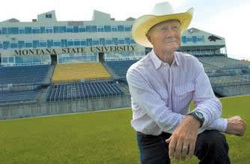 3/22/02 BOZEMAN, Mont. - For Chuck Karnop, Montana State's head athletic trainer for over three decades, it is simply a matter of re-directing his energy. "I think that this is just the right time to step away from athletics and use my energy in some different areas," Karnop said of his retirement, which becomes official this March after 34 years as the Bobcats' head trainer. "There are a lot of activities and interests that I want to pursue, and the time has come for me to make those things happen."

Karnop's 34 years is believed to be the longest an individual has worked in MSU Athletics. The Department's Senior Associate Director Dan Davies said that Karnop's retirement forces MSU to replace much more than just a person. "Chuck has been so much a part of what this department has come to be," said Davies, who had Karnop as a trainer while he was a Bobcat football player in the 1970s. "He served as a sounding board and counselor for a countless number of players and coaches, and his commitment to the athletes and to this school is something that he has been able to pass on to many, many people."

After "just tagging along to school in Bozeman with my good friend Jess Langston" in the fall of 1958, Karnop graduated from Montana State in 1963 with a degree in secondary education, and earned his master's degree in zoology in '67. He taught at Ennis High for two years after graduation, and taught at Dickinson, N.D., State for one year after completing his graduate coursework. The Harlowton native returned to MSU for good in 1968, taking over as head athletic trainer. Joe Tiller, now the head football coach at Purdue, was a Bobcat football player and assistant coach early in Karnop's tenure. "He certainly doesn't have a vocation, but rather an avocation, to Montana State University, with the years he spent serving Bobcat athletes," Tiller said." In his role, he touched as many lives as anyone at that University. In addition, he was such a great mentor to a to a lot of outstanding student trainers that came up through the ranks. He affected their lives in a very positive manner, and I'm sure that comes back to the University in a ripple effect from throughout the state and all over the country. Chuck is truly a great ambassador for Montana State."

From his time as a Montana State undergrad in the late '50s, Karnop saw the Bobcats win two national championships and nine Big Sky titles in football, as well as five Big Sky basketball championships and several titles in rodeo and track and field. Karnop said those achievements will remain with him. "I don't think people understand how hard it is to win a major championship, what goes into it, how hard the players and coaches work, how things have to fall together, and how much good fortune a team has to have. So much of it chemistry between the players and coaches and support people, and so much of it is luck. But it's such a special, special accomplishment, and I'll always remember those."

Karnop experienced the transition of the athletic training profession from a one-man operation largely dedicated to football to one responsible for many sports and a wide array of administrative duties. And he helped position the MSU Athletic Training Room to fulfill its expanding role of serving all student-athletes. "When I first started it was a nine-month position, and we had to find other work in the summer," Karnop said. "(Former Athletic Director) Gene Bourdet really moved to make it a full-time position, and (Bourdet's successor) Tom Parac got that done in the early '70s." As an athletic administrator at MSU from 1977 to the mid-'90s, Dr. Ginny Hunt was the only person to fill the position of Women's Athletic Director on a full-time basis. She said Karnop's personality was a driving force behind the training room's commitment to all student-athletes. "In my 40 years in athletics, I've never met anyone with more integrity than Chuck Karnop," she said. "(Women's Athletics) had a small training room in the women's lockerroom, and Chuck said we would move it over (into the main training room). It was fully integrated by 1980. When athletes walked into Chuck's training room they were never asked what sport they were with. I never once had a coach complain that the training room wasn't treating athletes well regardless of what sport they were with, and I never had that feeling myself. Chuck did a wonderful job."

Danny Sprinkle said that Karnop's ability to connect with athletes and keep things light was something all Bobcats could count on."Chuck used to drive me crazy because he'd make me shave my ankle and tape me straight to the skin, and it was something to get the tape off every day," Sprinkle laughed. "He loved to put me through that torture. But I never rolled my ankle after he started doing that. He was awesome. No matter what happened, no matter how down or how high I was, he was always there, and he was always the same. I think I probably forced him into retirement because after I left he didn't have enough to do, but he was always able to brighten my day."

Since stepping away from the daily operations of the training room about a year, Karnop has found a new way to enjoy athletics. "Any time that I spend on the sideline now, I don't want to be under the gun of being an emergency care guy," he said. "I'm over that part of it. You really don't have time to be into what's happening on the field because you're hammer is always cocked. I've found that it's enjoyable to just sit in the stands and watch the game, and sometimes to B.S. with the people around you and not even pay much attention to what's happening on the field." One of Karnop's main strengths was the day-to-day mechanics of being an athletic trainer, said long-time MSU football coach and Athletic Director Tom Parac. "Chuck's integrity and ability to evaluate injuries and make decisions on behalf of the kids was always well-respected. It seemed like he was always on top of his profession. I never got the impression that a situation wasn't what he said it was."

While he says he doesn't miss the travel and the daily grind of the administrative duties assigned to the head athletic trainer, Karnop does miss the people. "I really miss the day-to-day contact with people, particularly the athletes," he said. "Being able to be involved with young people at that particular period of time when they've left home and they're taking on the enormous chore of being a student-athlete is special. Being a college athlete is an unbelievable challenge. I do miss being a part of that."

Montana State honored Karnop for his contributions in 1998, he has earned a meritorious service award from the National Athletic Trainers Association for his outstanding work, and he was inducted into the Northwest Athletic Trainers Association Hall of Fame recently, as well. He indicated that he will continue to be active in the business venture Perspectives run by his wife, Janie, and daughter, JoAnne Graff. He also said he will undertake some lawn and garden work, as well as some educational outreach projects in the athletic health care field. Karnop said he will always remain close the athletic program he has been part of almost continually for about 45 years. "I came to school here in 1958, and had a tremendous experience as a student as an undergrad and also as a grad student. I really can't see myself ever not in touch with what's going on in this program, and not having strong feelings for the Bobcats."


---